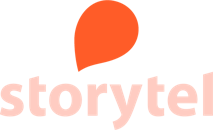 Storytel is looking for a SVP Operations to oversee many of our mission-critical operational processes, and to ensure a superb customer experience. The SVP Operations will optimize our operating capabilities, employ strategies to maximize customer satisfaction, manage content operations, and be responsible for our project management office. You will serve as a strategic leader across the business and be responsible for improving the efficiency and profitability of central processes within the company. This role requires a comprehensive understanding of multiple areas within the business, and their points of interaction. The ability to combine both a commercial and technical approach is necessary to succeed in this role.
Main tasks and responsibilities:
Manage our Content Operations function responsible for content production, ingestion, encoding, publishing, metadata and day-to-day operations of our entire Content Pipeline.

Manage our Customer Operations function to provide effective and efficient solutions to our subscribers around the globe.

Run a high-impact Project Management Organization that will plan and implement critical cross-company initiatives.

Work closely with the senior management team to create, implement and roll out plans for operational processes and internal infrastructures, all designed to foster growth, profitably and efficiencies within the company.

Establish strong KPIs in directing the day-to-day operations, and create effective measurement tools to gauge the efficiency and effectiveness of internal and external processes.

Ensure operational best practices and regulatory control activities are performed through audit and review activities.
Qualifications:

MBA or equivalent

10-15 years of managerial experience

Demonstrated experience in building and scaling teams, systems and processes

Demonstrated experience in strategic planning and budgeting, and strong project management skills
"This is you"
Business acumen and results driven; thrives in a fast-paced scale-up environment.

Passionate about scaling processes and using automation technology to solve problems.

Strategic thinker who is willing to roll up their sleeves and get into the data.

Resourceful, analytical and excellent communication skills.

Strong expertise in devising an analytical and metrics-driven approach to develop rigor and discipline across functions.
Does this sound like you? If you feel like Storytel is a place where you could thrive, let us know and we will contact you as soon as possible.
Workplace
The Storytel culture in 3 words?
Trusting, Collaborative, Innovative.

Number of orange headphones?
Thousands.
Times we celebrate?
Whenever we have something to celebrate. It could be the launch of a Storytel Original, a great cross functional collaboration or a housewarming party. We like to celebrate - preferably with cake.
About Storytel
Storytel is one of the world's leading audiobook and ebook streaming services and offers unlimited listening to consumers in 25+ markets. Storytel is a digital platform provider as well as a comprehensive publishing group. The streaming business area offers subscriptions for audiobooks and e-books under the Storytel and Mofibo brands. Storytel's publishing business area is carried out through the publishing houses Norstedts, Massolit, StorySide, Printz Publishing, People's Press, Rabén & Sjögren, B.Wahlströms, Gummerus, Lind & CO and more. Storytel operates in 25+ markets around the globe and is headquartered in Stockholm, Sweden.
Already working at Storytel?
Let's recruit together and find your next colleague.