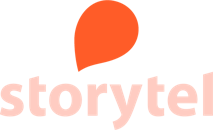 At Storytel we believe that powerful stories add an extra dimension to life. Storytel is one of the world's leading audiobook and ebook streaming services and we offer unlimited listening to consumers in 25+ markets. Our vision is to make the world a more empathetic place with great stories to be shared and enjoyed by anyone, anywhere, anytime. 
As we continue to grow we are adding new functions and capabilities to our teams and we are now looking for a Procurement Manager. A role that will add competence and that will have a significant impact on how we further develop our purchasing strategy. 
About the Role
As a Procurement Manager, you will own the company-wide procurement processes and structures. You will also identify the needs and drive initiatives and operations across the organization and provide support where you can have the most significant impact. 
Ultimately, your responsibility is to optimize the way we procure so that Storytel can continue to invest in profitable growth. 
This function is part of the Finance organization and reports to the Head of Controlling. You will work across all functions in the company, especially closely with the Commercial, Content, Legal, Product & Tech teams.
Responsibilities will also include:
Initiate and develop relationships with suppliers and work closely with our internal stakeholders, such as the management team, to identify our needs and where we can improve. 
Take the lead in educating the organization on how to work efficiently with a procurement function in a scalable way. 
Proactive analysis to identify new opportunities and lead the negotiation process
To create and own the Procurement policy and procedures for Storytel
Control Company spending and take a leading role in how we work with savings
About you
BSc or MSc degree in supply chain management, logistics, or business administration
5+ years of proven working experience in procurement
Great negotiation and networking skills
Experience working in an environment with multiple stakeholders
Important procurement areas where experience can make a difference is from Marketing, Content rights, and IT-related purchases 
We believe you enjoy networking, negotiating, and building long-term relationships with internal and external stakeholders to thrive in this role. We also see that you have a collaborative mindset, are used to working in a fast-paced environment, and have a commercial perspective working to optimize the bigger picture, taking the whole company into account.
What we offer
Storytel offers a friendly, entrepreneurial and fast-moving work environment where new ideas and creativity are welcomed. At Storytel we trust our employees and believe in their autonomy. We like doing things in new ways and questioning old methods. The Storytel culture - characterized by being welcoming and helpful - is important to us. We don't believe in hierarchy and micromanagement; we highly believe in giving responsibility and having people grow alongside it. 
We offer flexible working hours, remote working possibilities and flexible public holidays for people to celebrate what they truly believe in. And of course – you get unlimited access to audio and ebooks from our service! 
This role will be located in Stockholm. Does this sound like an opportunity for you? If you feel like Storytel is a place where you could thrive, let us know and we will contact you as soon as possible.

Workplace
The Storytel culture in 3 words?
Trusting, Collaborative, Innovative.

Number of orange headphones?
Thousands.
Times we celebrate?
Whenever we have something to celebrate. It could be the launch of a Storytel Original, a great cross functional collaboration or a housewarming party. We like to celebrate - preferably with cake.
Read more about what it's like to work at Storytel here!
About Storytel
Storytel is one of the world's leading audiobook and ebook streaming services and offers unlimited listening to consumers in 25+ markets. Storytel is a digital platform provider as well as a comprehensive publishing group. The streaming business area offers subscriptions for audiobooks and e-books under the Storytel and Mofibo brands. Storytel's publishing business area is carried out through the publishing houses Norstedts, Massolit, StorySide, Printz Publishing, People's Press, Rabén & Sjögren, B.Wahlströms, Gummerus, Lind & CO and more. Storytel operates in 25+ markets around the globe and is headquartered in Stockholm, Sweden.
Already working at Storytel?
Let's recruit together and find your next colleague.